Be a part of the new emerging generation of owners focused on something better than growing the SIZE of your business. Build a more valuable company!
Watch my 2-minute video to learn how!
Get Your Complimentary Business Assessment
Combine our strategic advisory using LivePlan with the perfected process of Value Builder™ to transform your business and escalate its value!
See Inside a Completed Plan!
Access Essential Business & Legal Form Templates
Search our library of hundreds of legal forms that cover credit applications, contractor agreements, employee contracts and more.
Get Insights That Will Help Your Company Grow
Are you charging enough? Will you meet your revenue goals? LivePlan's forecasting tool can answer these type of questions at a glance.
See How You Stack Up Against Competitors
Plug in your industry and where you're located, and LivePlan will tell you how you're doing compared to businesses just like yours.
READ MY LATEST BOOK:
FLUENCY IN FINANCE: Mastering the Language of Wealth & Legacy
"By many, I have been deemed a financial luminary dedicated to demystifying the world of finance for the everyday individual. Through my insightful writing, I embark on a mission to make finance accessible, understandable, and empowering. With a focus on crafting a narrative of life using potent expressions of value, I will  guide you through the intricate landscapes of wealth, from the basics of money to the profound concept of legacy. My latest book is not just a guide; it's a transformative journey with actionable steps that will help you speak the language of money fluently."
Purchase Today!
About Patience Rose

Patience Rose is an accomplished CEO, a certified Value Builder™ Business Advisor, and a Liveplan Expert Strategic Advisor with a proven track record of success. She holds an MBA and an MS degree in Instructional Design and Technology and is certified in various coaching areas. These include goal and success coaching and emotional intelligence coaching.

Her expertise and experience in the business have successfully launched hundreds of products and services for her clients. Patience uses proven methods to help you escalate the value of a product or service-based business no matter your end game.

Patience's newest book "Powersations™: Power-Filled Conversations that Engage, Impact, and Influence" and its accompanying training programs are garnering acclaim for promoting the development of a highly sought-after communication acumen.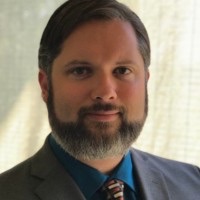 "As a current client, I am here to let others know there is no substitute for a dedicated, business coaching service like RED Worldwide. ...Not an MBA, not 4 years of attempting to startup and scale a business on your own, not even triple the number of meetings with SBDC and SCORE advisors. If you are looking to 10x the valuation of your company, start by taking their Value Builder assessment. The guidance of our coach, Patience Rose, is priceless."
- Bill Bescript, CEO / Inventor
"Patience has a wealth of resources to use to enlighten RED clients. Her previous product development experiences serve as guideposts for new inventors. At each stage of the process, I am directed to take the next steps to establish my business. I no longer feel like I am on a road leading to nowhere. I know I would not have progressed as quickly without the support of Patience Rose and Red Worldwide."
- Carla D. Jones, CEO / Inventor
"Patience & RED Worldwide changed my life! I'm incredibly thankful. Patience helped me transform my dream into a tangible reality. I've expanded my backyard mutual aid project into a multi-chapter, global nonprofit under Patience's guidance. Her ability to break down complex structures and procedures into understandable processes is amazing. I'm so thankful I opted to build with RED."
- Mike Sierra, CEO / Franchisor
ONLINE COURSES
VALUE Academy
Take control of your future with these comprehensive business courses.
The Living Business Plan
Learn how to use LivePlan with existing accounting software such as Quickbooks or XERO to create accurate probability metrics.
COMING SOON
Productize Your Services
Service companies were the worst hit by the pandemic. Learn 8 ways to turn your services into products and repossess lost ground.
COMING SOON
Standard Operating Procedures
Learn how to keep the need for control from choking your company's progress.
COMING SOON
The Automatic Customer
This emerging subscription economy offers huge opportunities to companies that know how to turn customers into subscribers.
COMING SOON